In the Israel-Hamas war, Russia takes the ridge road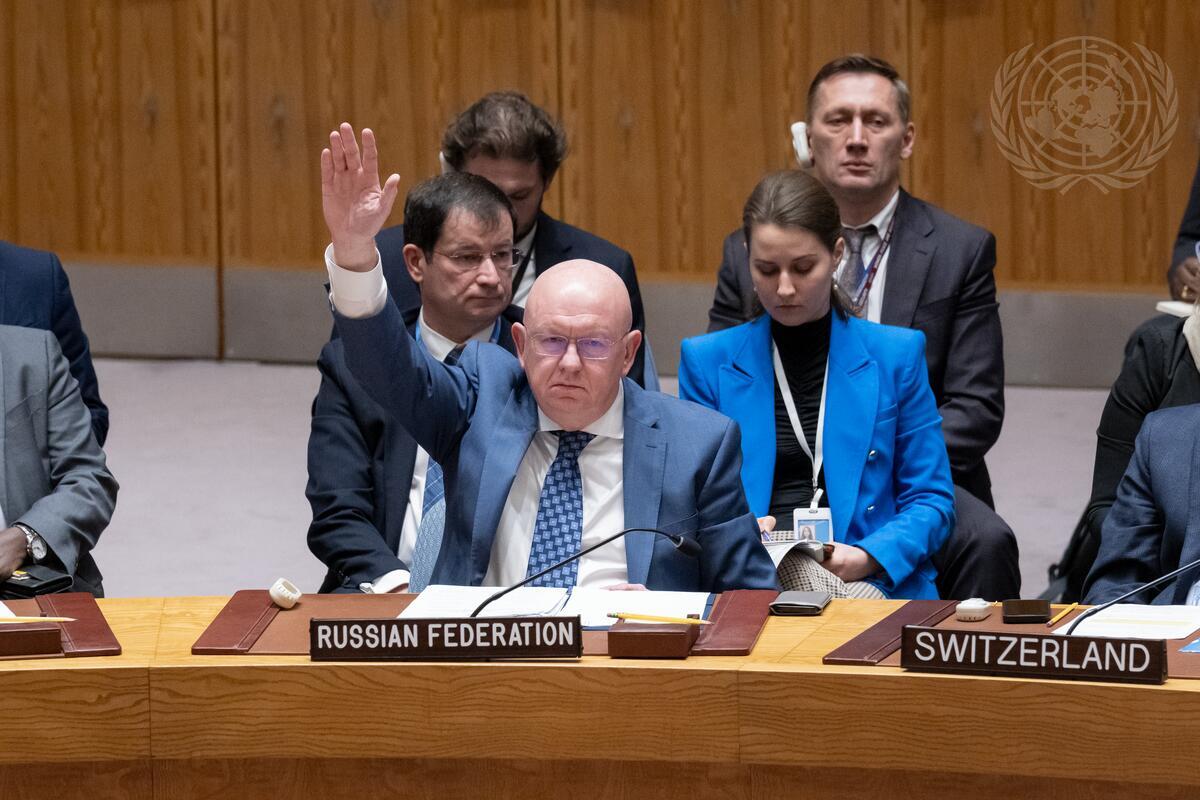 The Security Council votes on a draft resolution during the meeting on the situation in the Middle East, including the Palestinian question. The resolution, submitted by United States, received 10 votes in favour, 2 abstentions (Brazil and Mozambique), and 3 votes against (China, Russian Federation and United Arab Emirates). The Resolution was not adopted due to two vetoes by China and the Russian Federation. A view of Vassily Nebenzia, Permanent Representative of the Russian Federation to the United Nations, voting against the resolution. Credit: UN Photo/Manuel Elías. Production Date: 10/25/2023 3:55:10 PM
Executive Summary
The article explores Russia's response to the Israel-Hamas conflict, revealing a distinct stance from the US, Europe and many other partners. Moscow refuses to condemn Hamas, advocating instead a path to peace that downplays the US and raises the emerging powers' profile – especially Russia's.
Examining historical ties, economic connections, and internal dynamics, the article analyses Russia's role as a mediator. It highlights significant elements in the complex relationships between Russia and strategic regional players such as Iran, China, India, the UAE, and Saudi Arabia, as well as Moscow's ambitions in the UN.
The conclusion discusses potential implications for Europe, emphasizing the EU's vulnerabilities and the role of key  member states.
Lire l'article complet en PDF